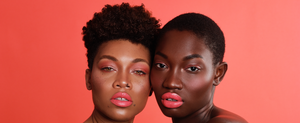 7 Black owned Makeup brands you need to know and support!
Calling ALL makeup lovers EVERYWHERE. If you're an avid makeup lover who wants to support black owned makeup brands this is the list for you! Comprised is a list of 7 black owned and operated makeup brands that you should get to know and support. Let's do our part to support these black owned beauty brands as we continue to stand in solidarity with one another.
 
Let us know if there are any other black owned makeup brands that you think should be on this list!
---
1 comment